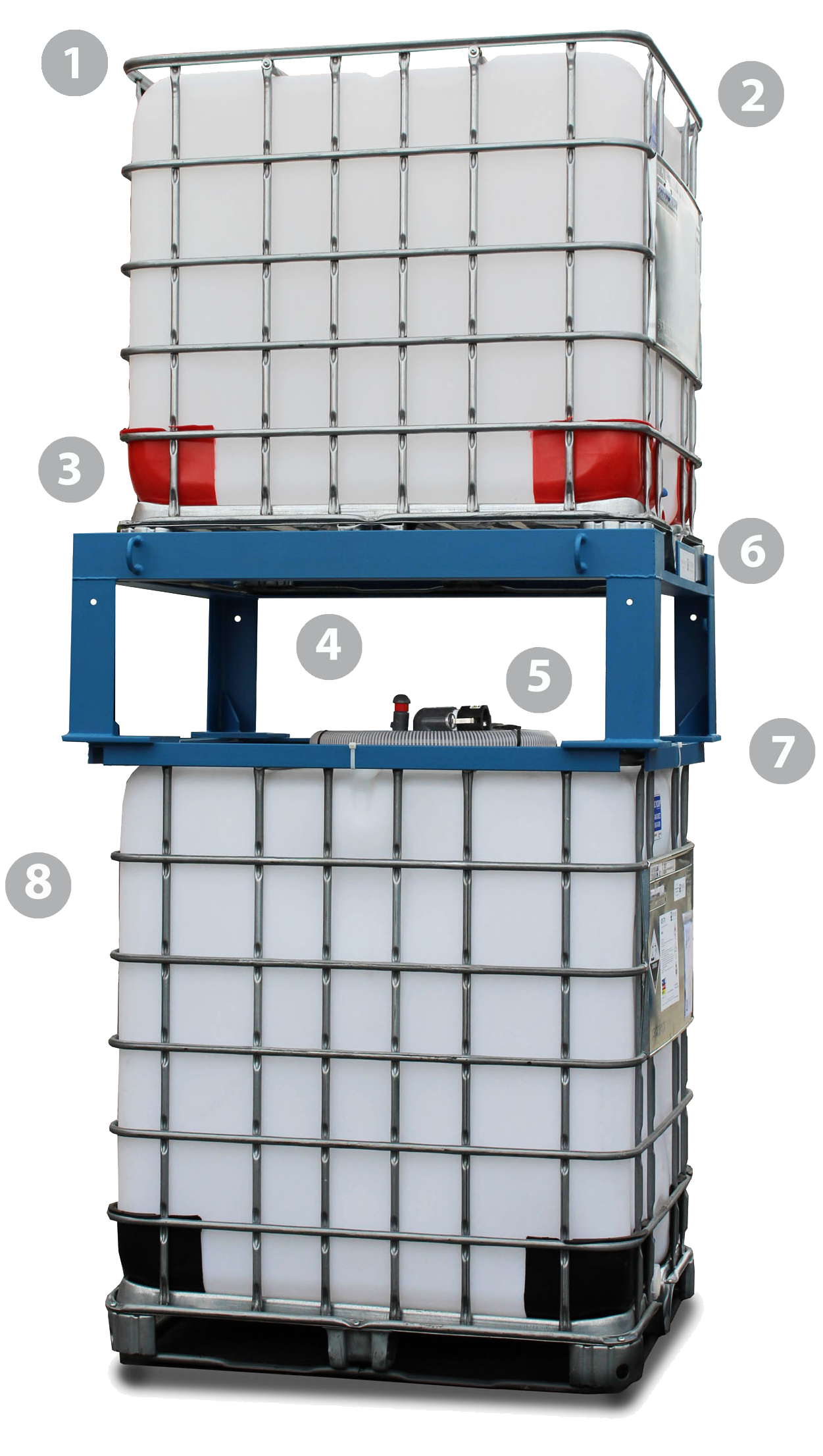 PermaTote™ creates the "chemical well" that never runs dry. Never get caught short on chemistry again!
See how you can get a PermaTote system at no cost.
To Order Call:
855.215.4600
PermaTote Improves Your Chemical Experience
Never unexpectedly run out of chemistry again.
Reduce the risk of hazardous and costly chemical spills.
Stackable totes use less floor space.
Sturdy construction assures durability throughout the years.
Quick connect feature allow for fast tote replacement.
Tilt option provides complete drainage of upper tote.
Optional berm protects from unforeseen spills.
Cold weather blankets keep chemistry protected and flowing.
See how to qualify for a FREE PermaTote

Key Features That Will Benefit Your Operation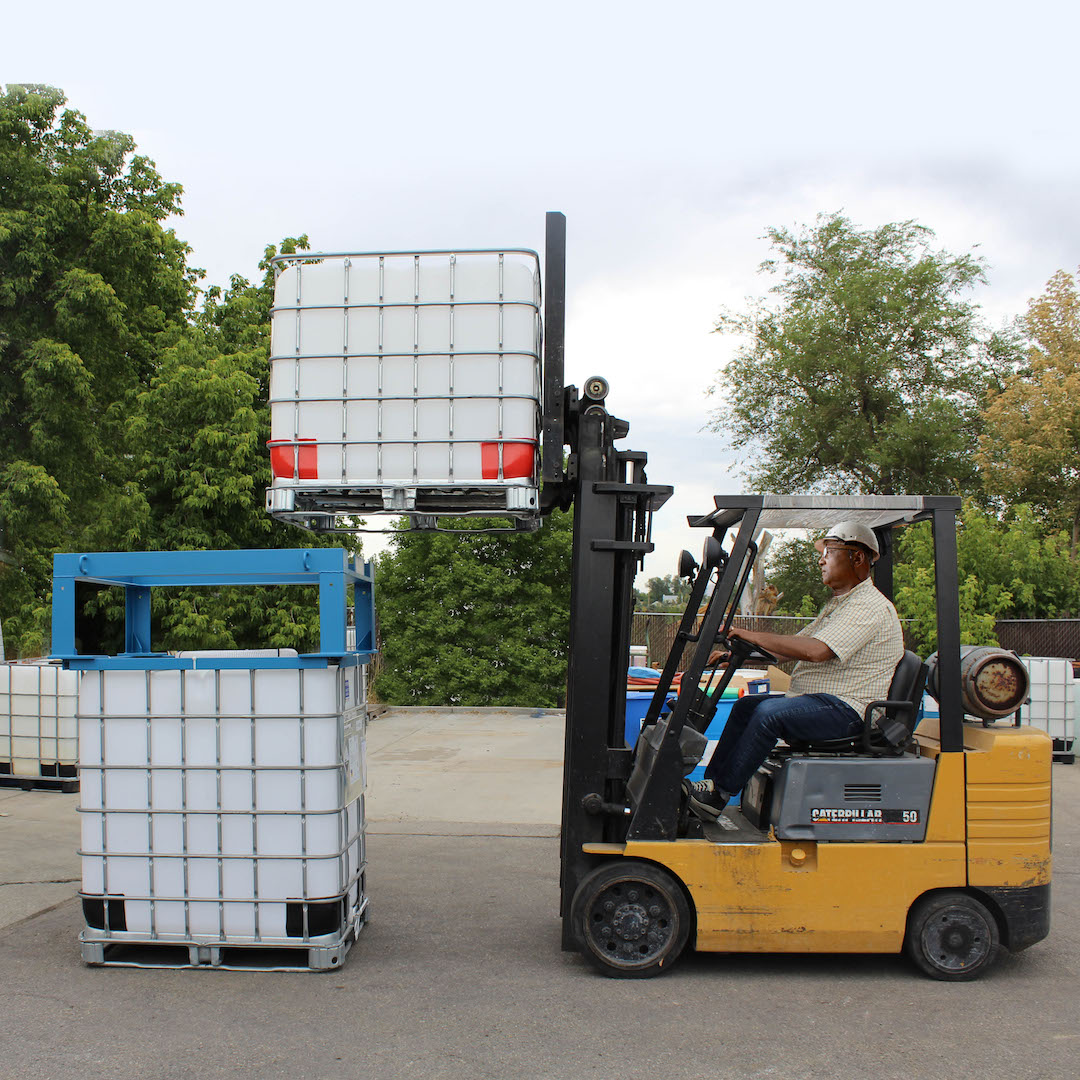 The PermaTote has a 330-gallon capacity equivalent to up to six 55-gallon drums. This permanently stationary, stackable configuration minimizes inventory storage (uses less floor space) and ensures you always have a full tote.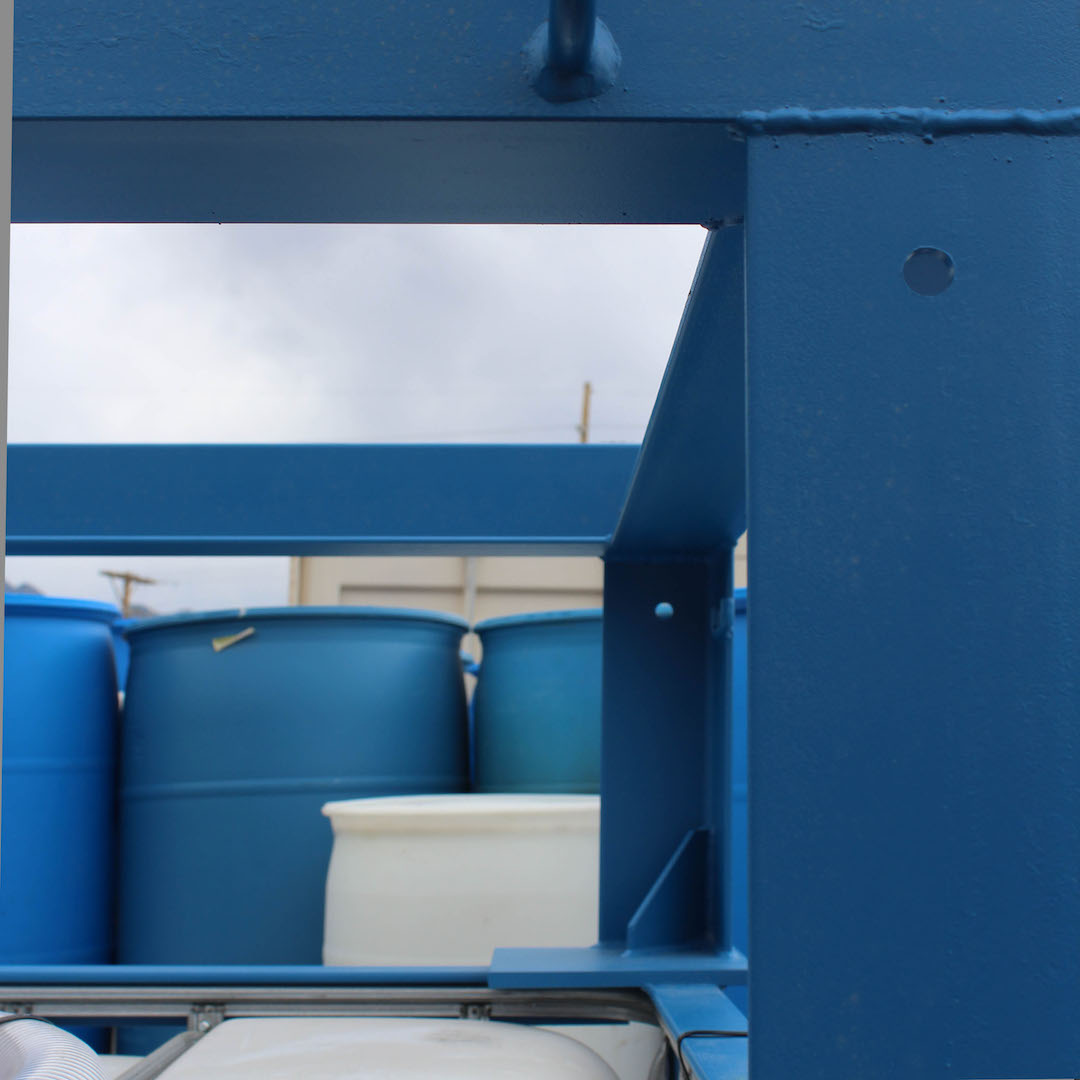 Tote pricing is usually less expensive than drum pricing. When combined with the reduced handling and labor costs of using totes, PermaTote can result in tangible savings.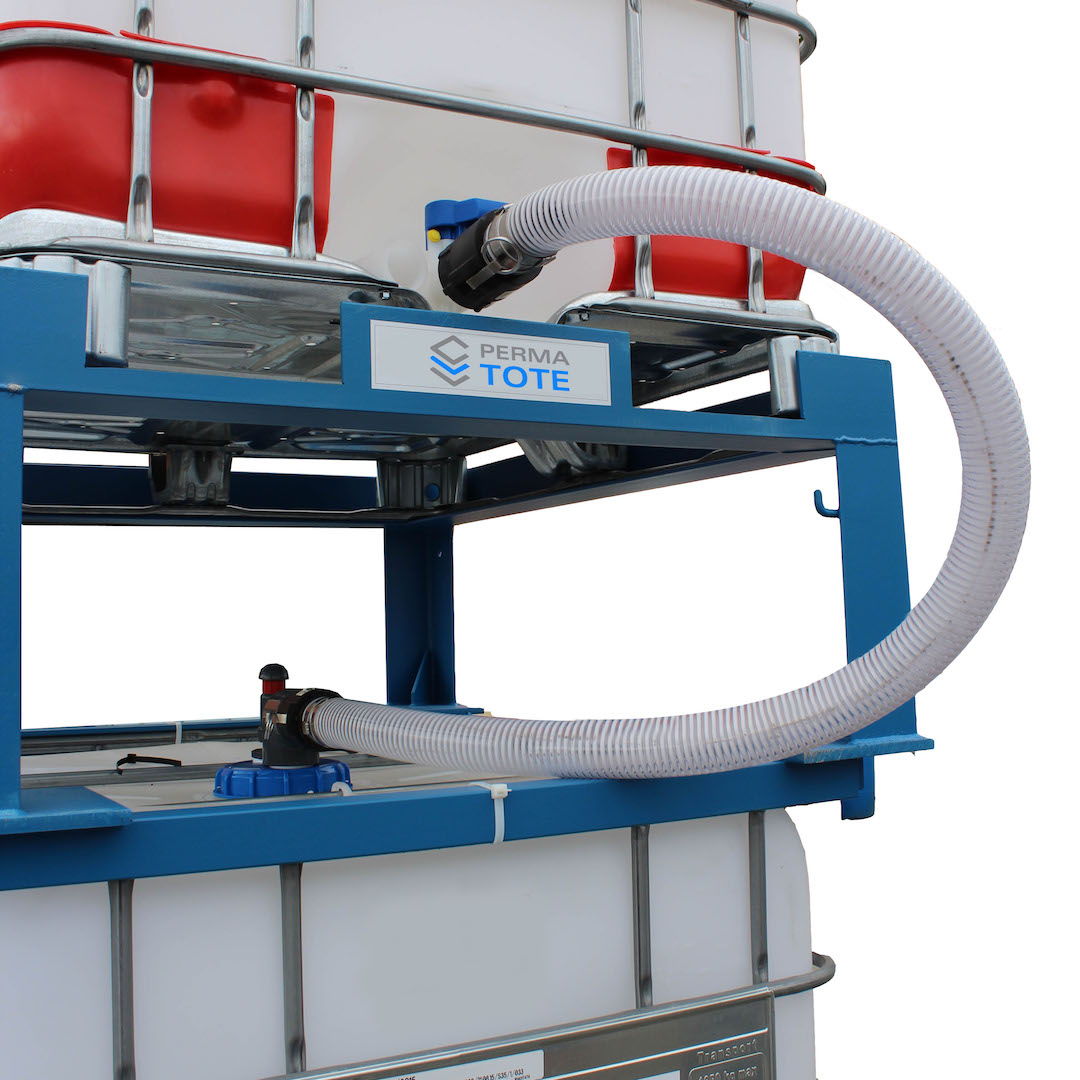 PermaTote's gravity-fed transfer system includes hose and quick connect fittings for seamless top-to-bottom chemical transfer.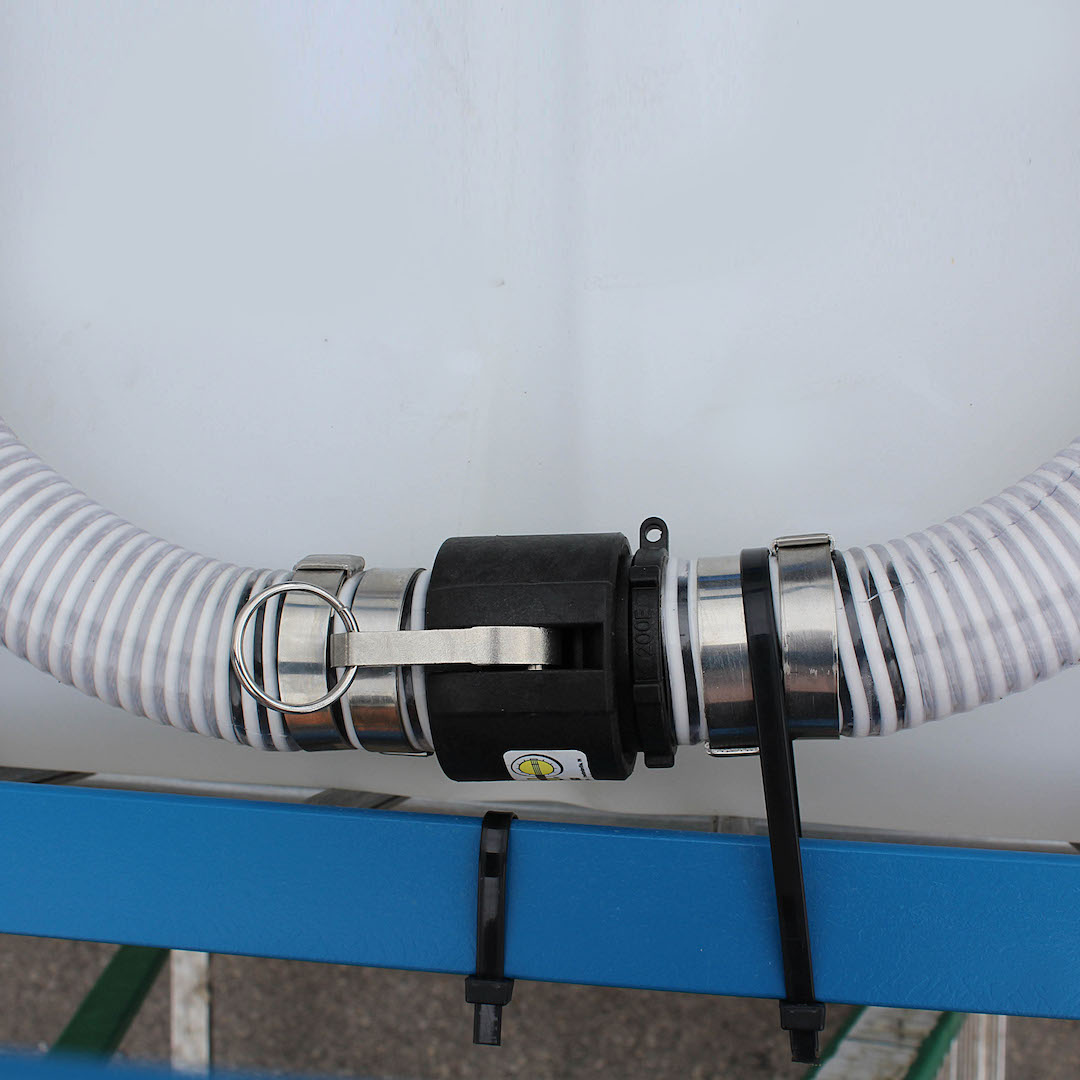 PermaTote is a no mess, no spills, no fuss system. Depending on the chemistry stored, PermaTote helps protect from hazardous spills and costly cleanup.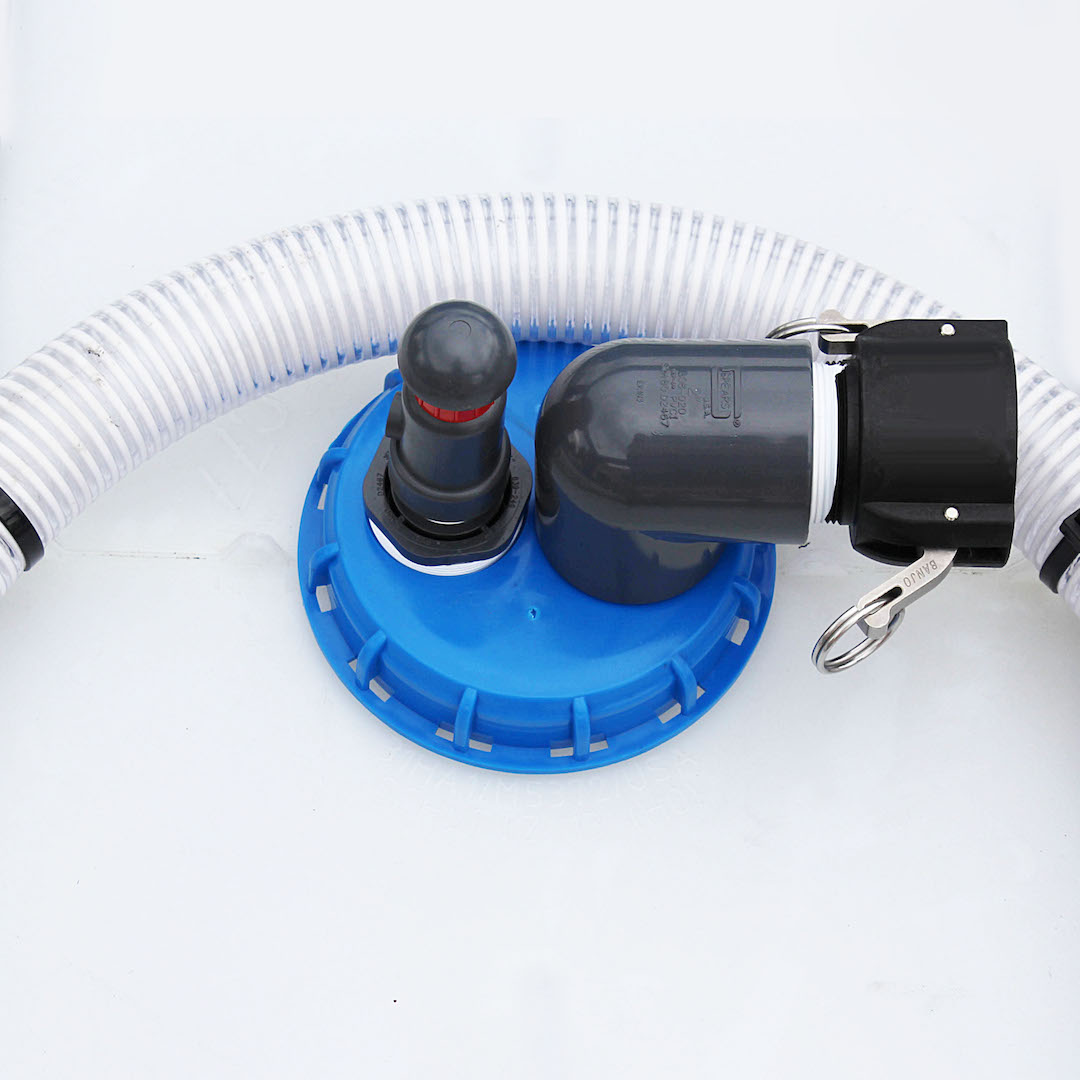 The quick connect system between totes allows for fast disconnection and reconnection to a full top tote without interrupting chemistry flow.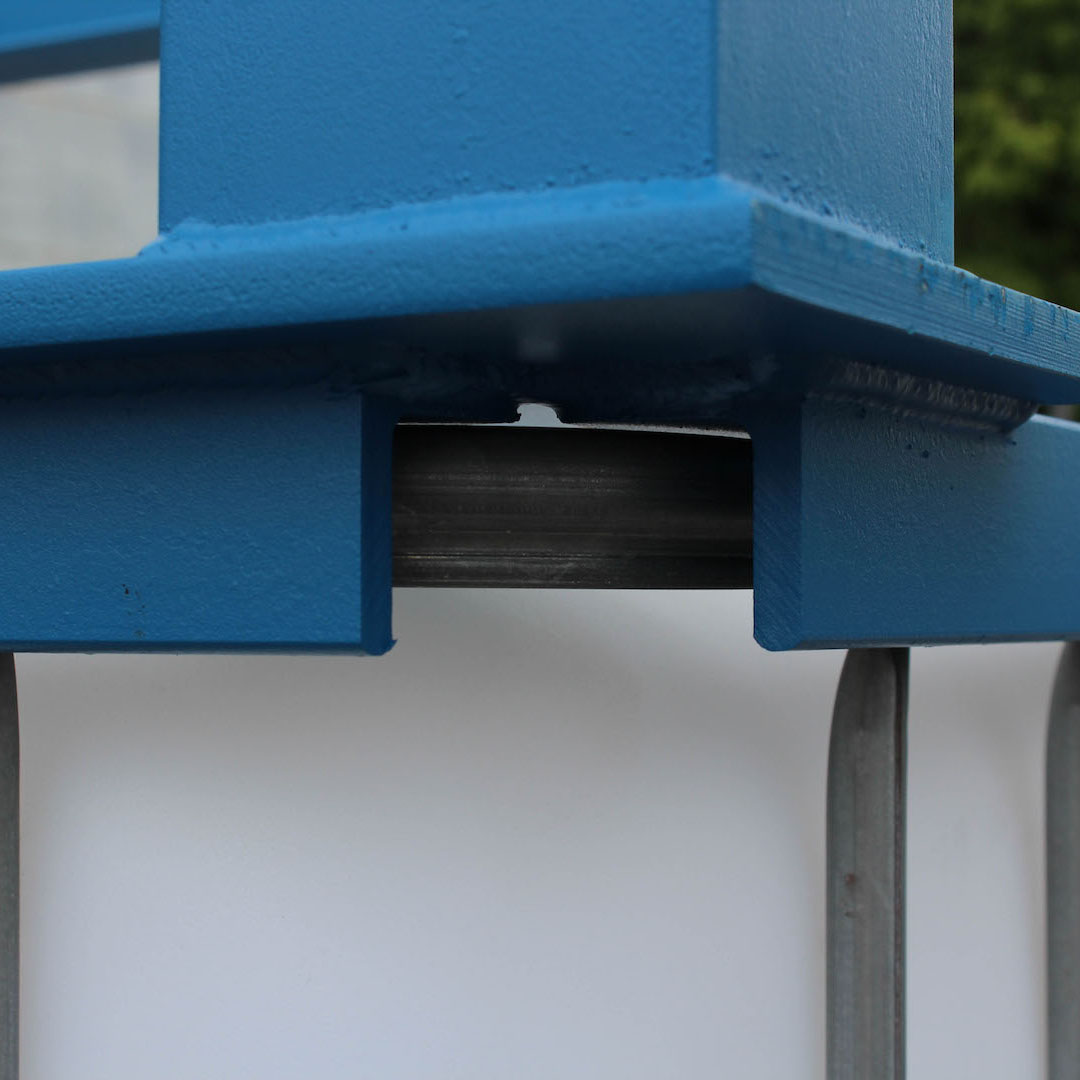 PermaTote is designed to accept most standard chemical totes and offers placard frames and an SDS pocket. Its steel-plated construction is designed for strength and durability for both indoor and outdoor storage and it can accommodate most hazardous and non-hazardous chemicals.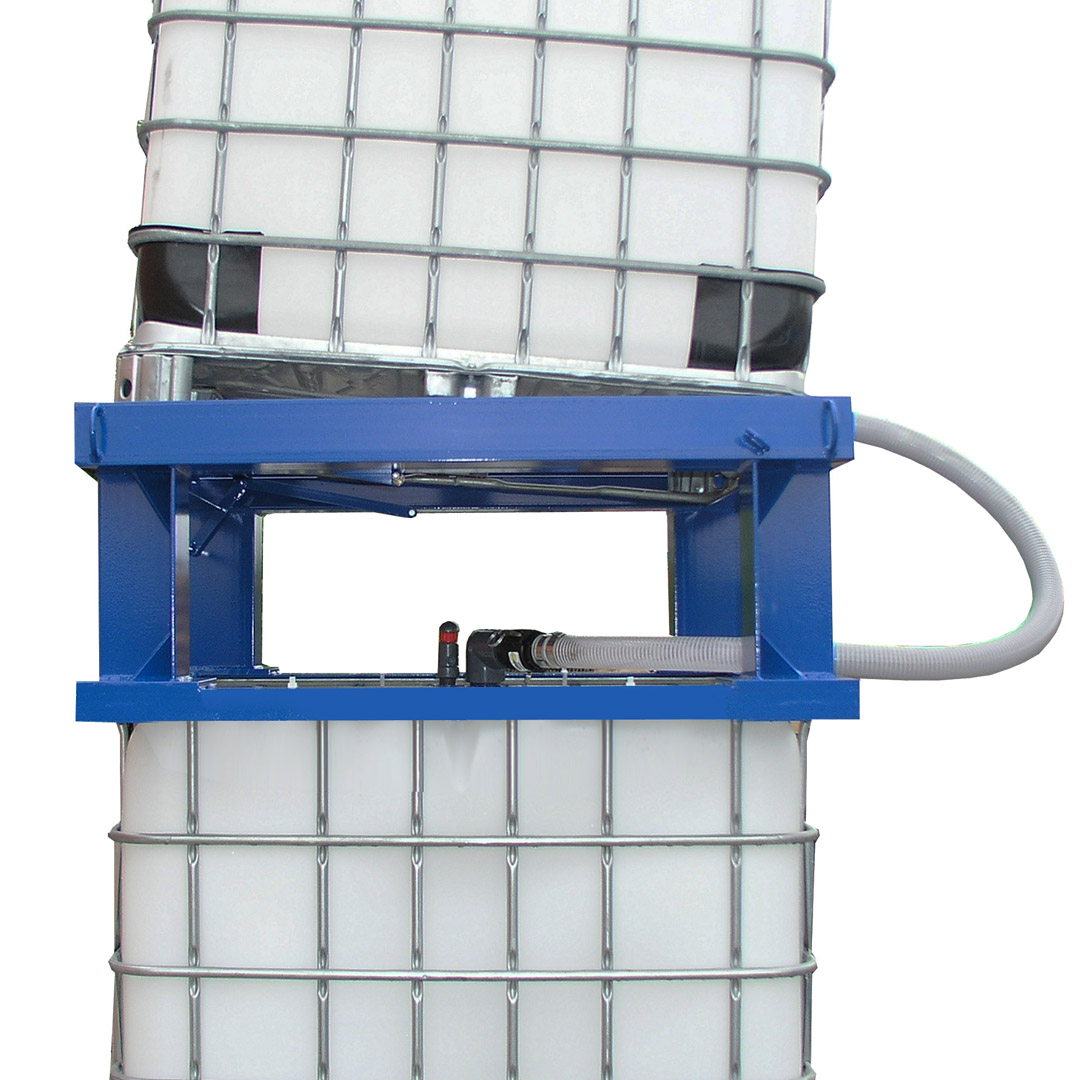 The PermaTote tilt option allows you to completely drain the upper tote of all of its chemistry. Once fully drained into the lower tote, the upper tote is ready for a filled replacement.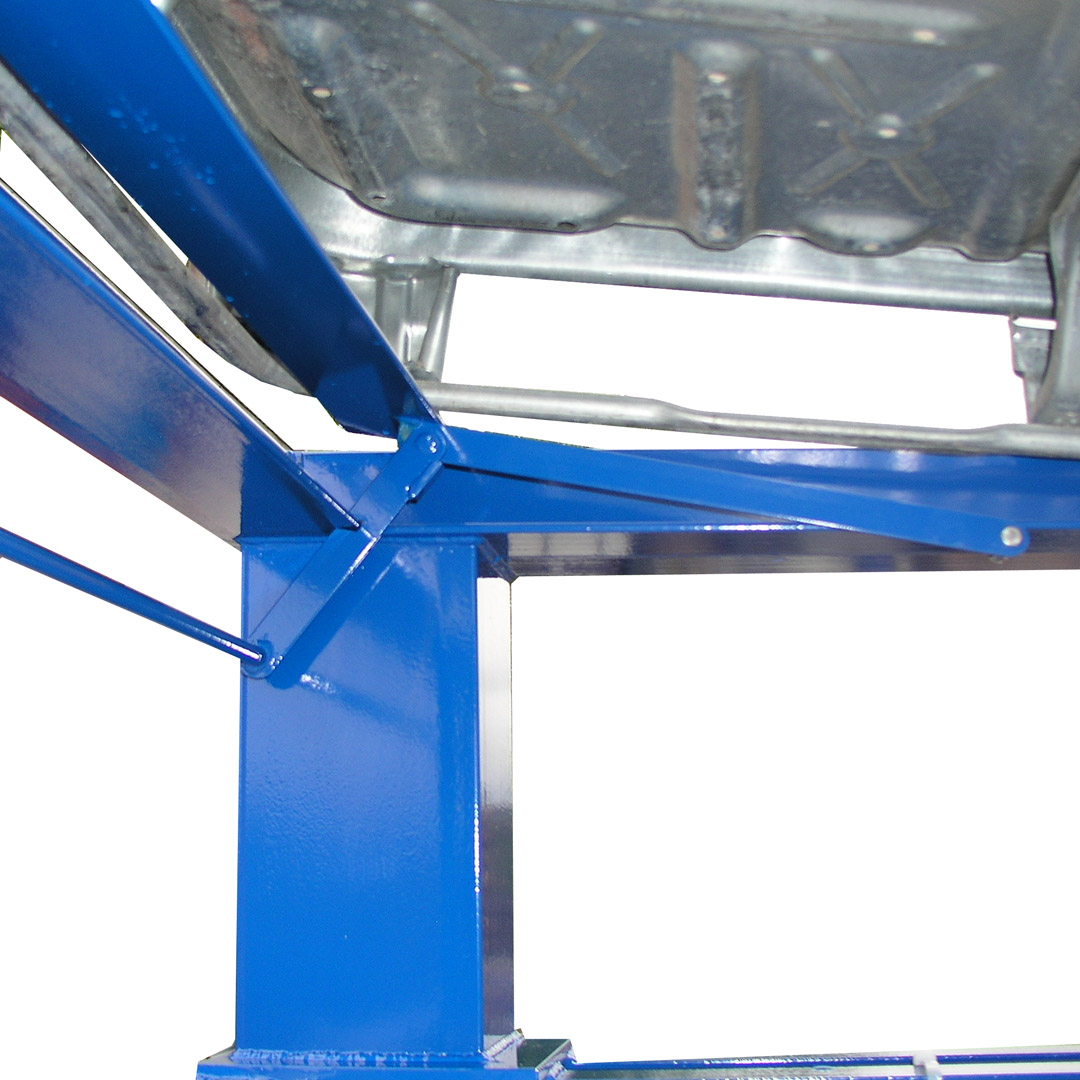 The tilt lever is easily engaged when an nearly empty tote is ready for draining. The lift arm swings into place and locks, keeping the upper tote tilted until it has completely drained into the bottom tote.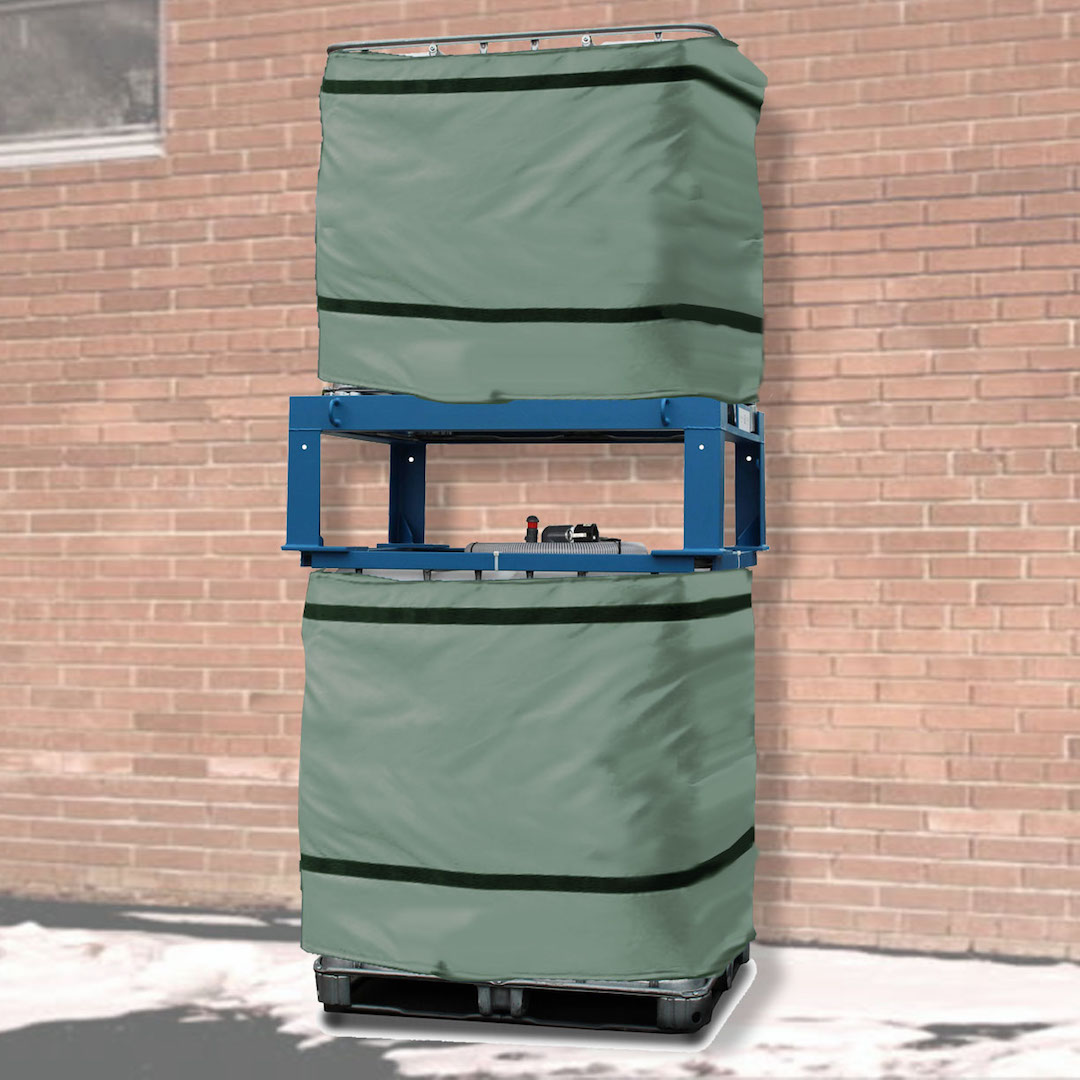 If your chemistry is susceptible to cold temperatures, PermaTote offers electric heat blankets to maintain proper chemistry temperatures.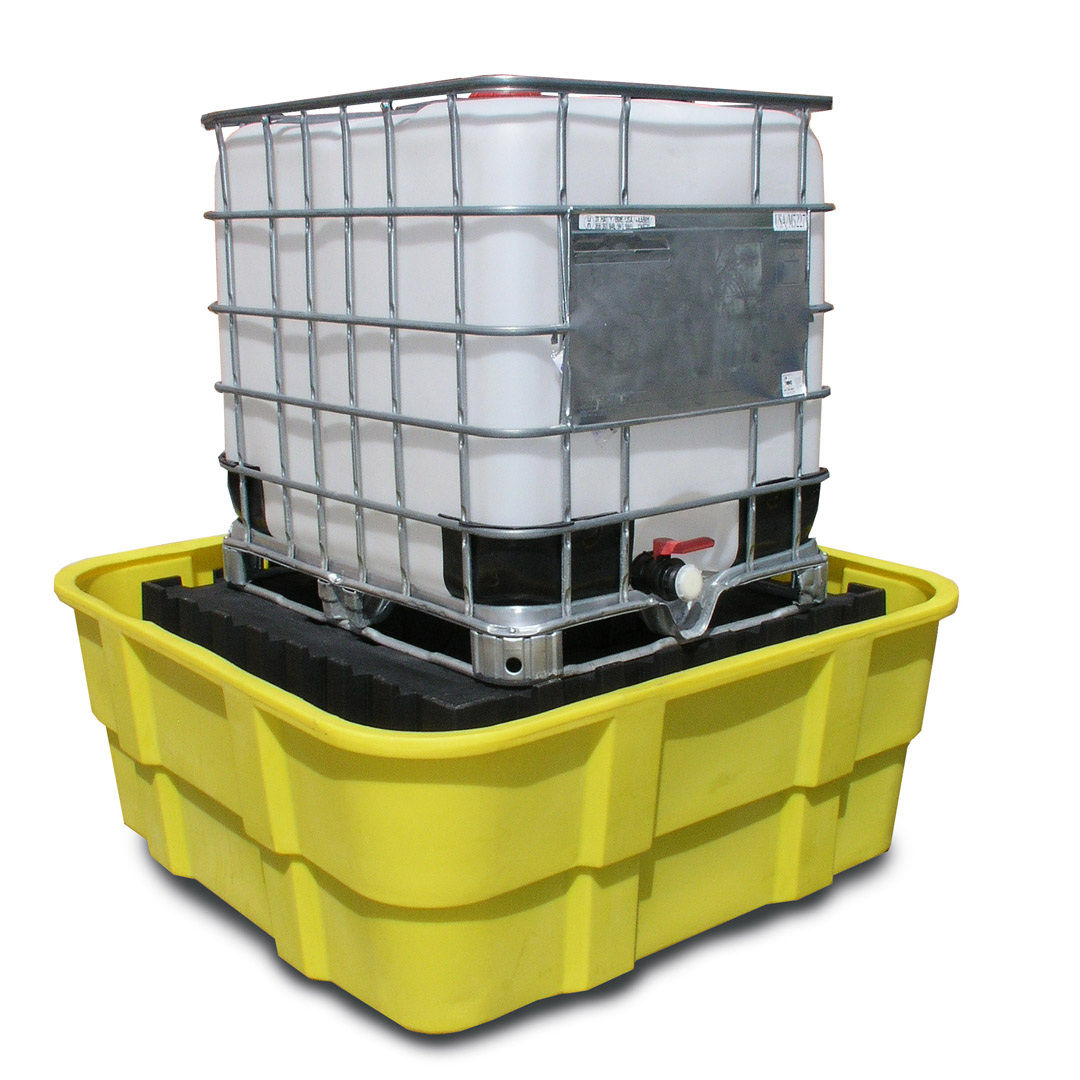 Provides the ultimate safety against dangerous and costly chemical spills. A must for your most toxic chemicals, this berm can safely contain even the largest spills, including catastrophic tote failure. This environmentally safe berm brings total corporate peace of mind.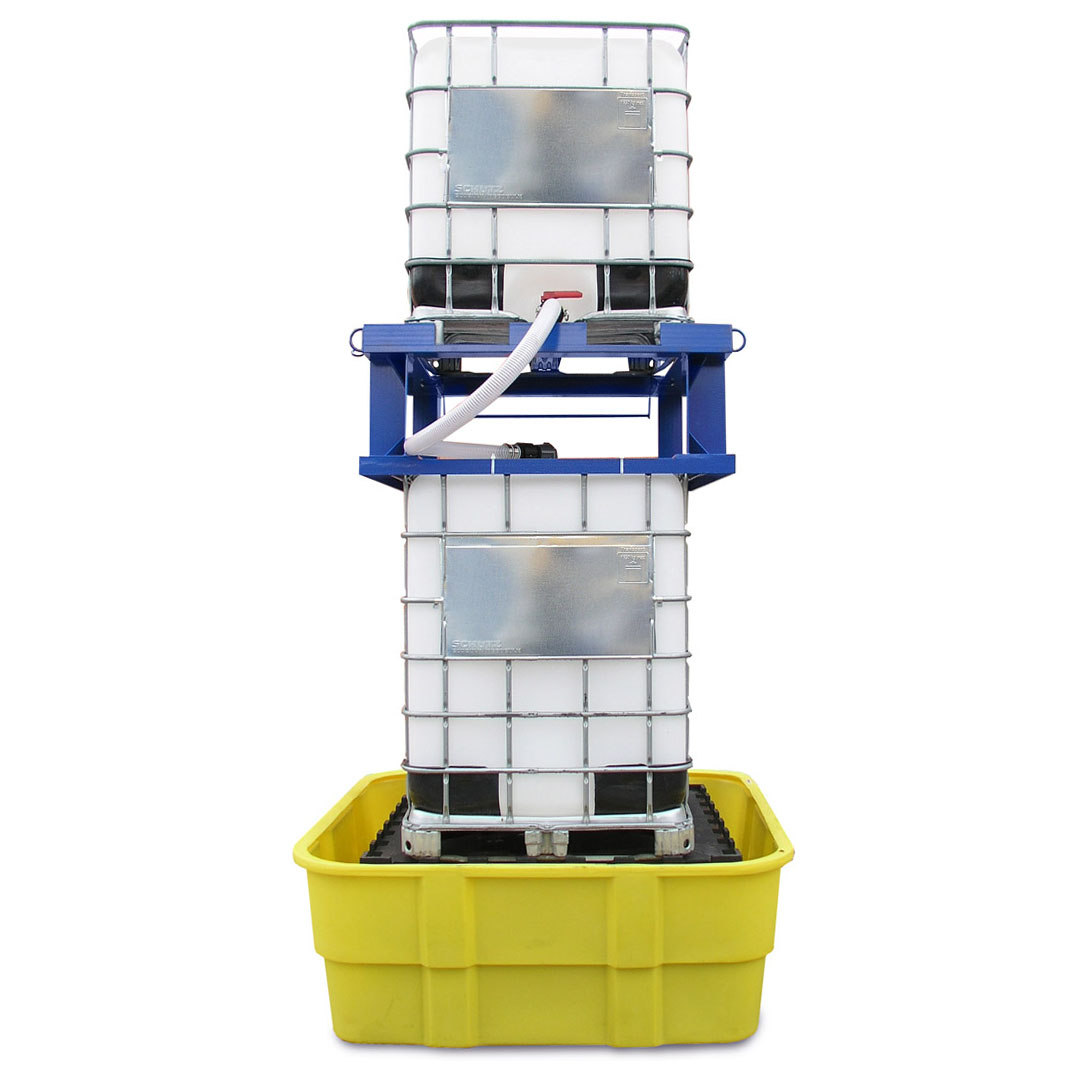 The complete PermaTote System includes the stackable PermaTote frame with the quick release connections and hoses, the tilt feature for complete chemistry drainage, and the fail-safe berm that protects the environment from unforeseen chemical incidents.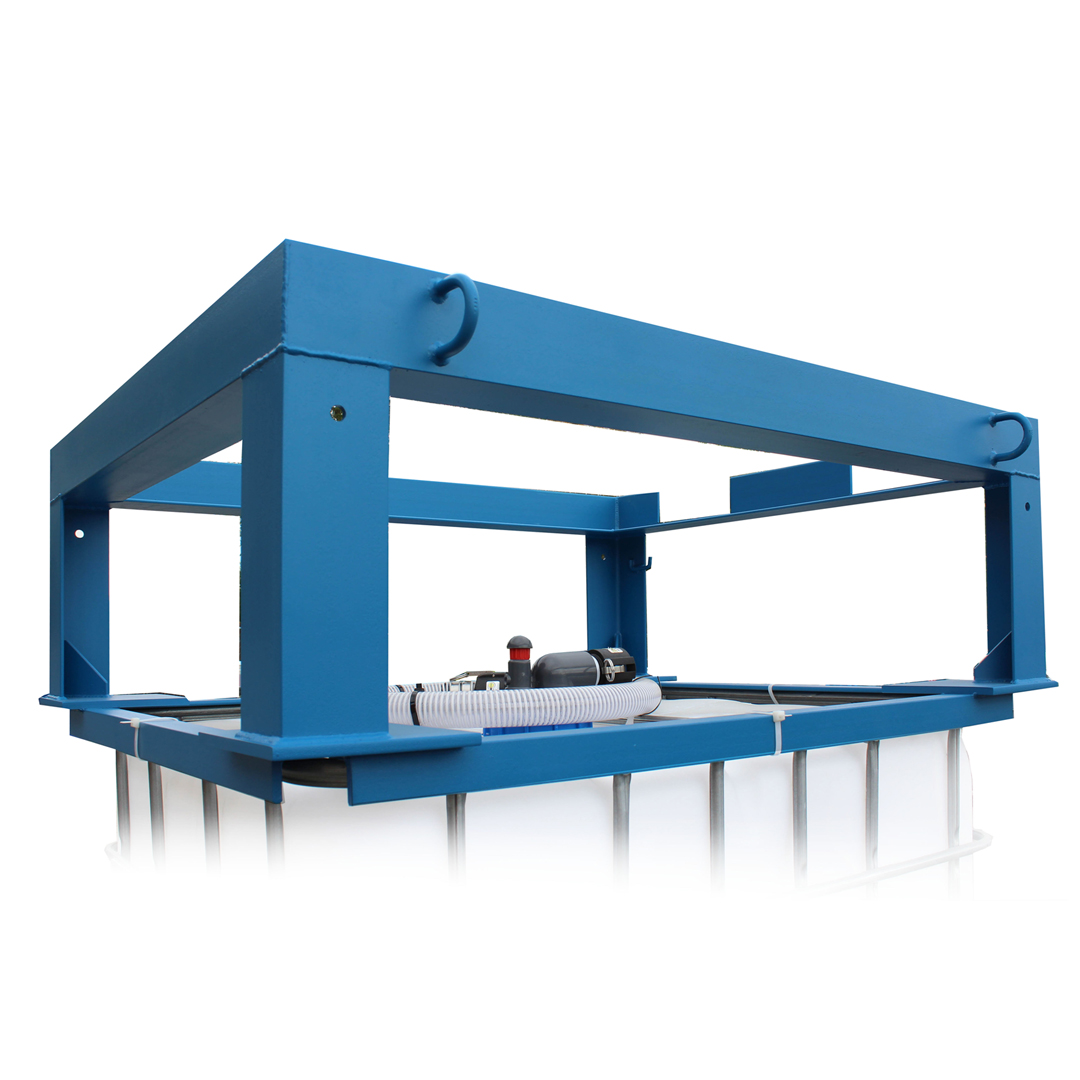 PermaTote is unlike any other chemical delivery system on the market. Its proprietary, gravity-fed drainage process eliminates any need for electrical pumps, while doubling your chemical capacity without a tote exchange.