ENGINEERS • PLANT MANAGERS • SUPERINTENDENTS
Compliance &
Event Risk
The Pros' No. 1 Concern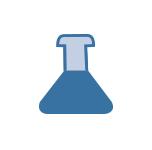 "Accurate, real-time microbiological testing results enable wastewater managers to save time, optimize operating costs, and manage treatment process risks—sooner than ever before."
Real-Time Microbial Monitoring
LuminUltra™ provides accelerated microbiological monitoring by using advanced analytics and reporting. This microbiological intelligence can guide improvements to process controls in treatment operations.
Reduce days into minutes with real-time total microbial content monitoring and intelligence, and hedge against toxicity events by knowing the moment they start.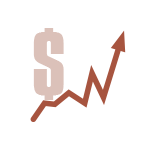 "Innova MB reduced H²S spikes from over 400 PPM to around 100 PPM and the average daily H²S from over 25 PPM to below 10 PPM — saving the collections facility a projected $36,000 annually."
Biology in Wastewater
InnovaMB™ is a specialized blend of microorganisms that are incredibly effective at degrading organic material in wastewater.
Break Down Waste Solids
Reduce Sludge
H²S Removal
Improve Nitrogen Removal
Odor Reduction
FOG Digestion
Lower BOD, COD
Lower Electrical Costs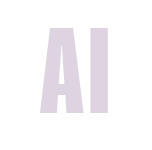 "Artificial Intelligence helps waterwater managers evaluate real-time data to reveal hidden issues and generate immediate solutions before an insignificant issue becomes an ongoing problem."
AI Wastewater Management
Artificial Intelligence (AI) is the the capacity of a computer to perform operations comparable to learning and decision making in humans.
The benefits of AI in Wastewater Management include:
Predictive and prescriptive virtual advisory 24/7 for complete process control optimization
Improved compliance management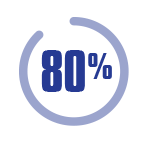 "High-performance Phos 58™ outperforms alum and ferric by reducing wastewater phosphorus levels by as much as 80 percent."
Lanthanum (La) and Cerium (Ce)
La and Ce elements are proven to achieve ultra-low phosphorus levels in wastewater systems. These natural, non-hazardous elements provide unique wastewater treatment benefits, including:
Ultra-low phosphorous levels (down to .07 mg/L)
Enhanced coagulation
High performance replacement for ferric and alum
Non-hazardous
Phos 58 is by far the most advanced application of La and Ce elements.
Compliance and Event Risk
Wastewater professionals work under a lot of stress. Failures from equipment, toxic events, SSO, etc. Fines and public notices are a constant worry. Everything compounded by the public's disinterest in fully funding operations while at the same time having zero tolerance for problems and odor.
ATS Innova can help. We provide biology, chemistry, and technology that can minimize your stress, predict events, and have assurance in relation to compliance.
Reduce the Waste in Your Wastewater
Like most wastewater treatment facilities throughout the U.S., you're battling all types of water issues and doing it on an ever tightening budget while facing more regulations. In this guide, Innova offers 5 secrets that will reduce your wastewater treatment plant's operational costs while giving you superior results.
Innovation Experts in Business Value Solutions
Innova consultants use their vast expertise and customizable specialty chemistry to investigate and solve problems for our water treatment customers. Founded in 1979, Innova, a subsidiary of ATS, is a premier provider of specialty chemical solutions for various water treatment applications, ultra-pure water systems, water optimization, and recovery systems. We apply science and technology to deliver innovative, safe, and environmentally-friendly solutions that are cost-effective and produce outstanding results.
Increase Water Performance and Reduce Maintenance Costs
We love working with the brightest minds in the water industry; together, we can solve your toughest water problems. Our Innova consultants have the knowledge and chemistry to increase water performance and slash maintenance costs. We offer specially-blended chemistry and polymers that are proven to outperform your current processes. We'll evaluate your problem and apply a custom blend of chemistry to meet your specific needs. You'll see fast, measurable results at a significantly lower cost.